Another Use for the Church Directory
I don't know it you've seen the picture of the priest in South America—his church is empty (as is our right now.)  But not quite.  He has pictures taped along all the pews—pictures of his congregants and their families.  This way, when he is saying Mass, he is reminded of his congregation; that they are in some mysterious way present even if not physically, and that they will be together again when the isolation rules are lifted.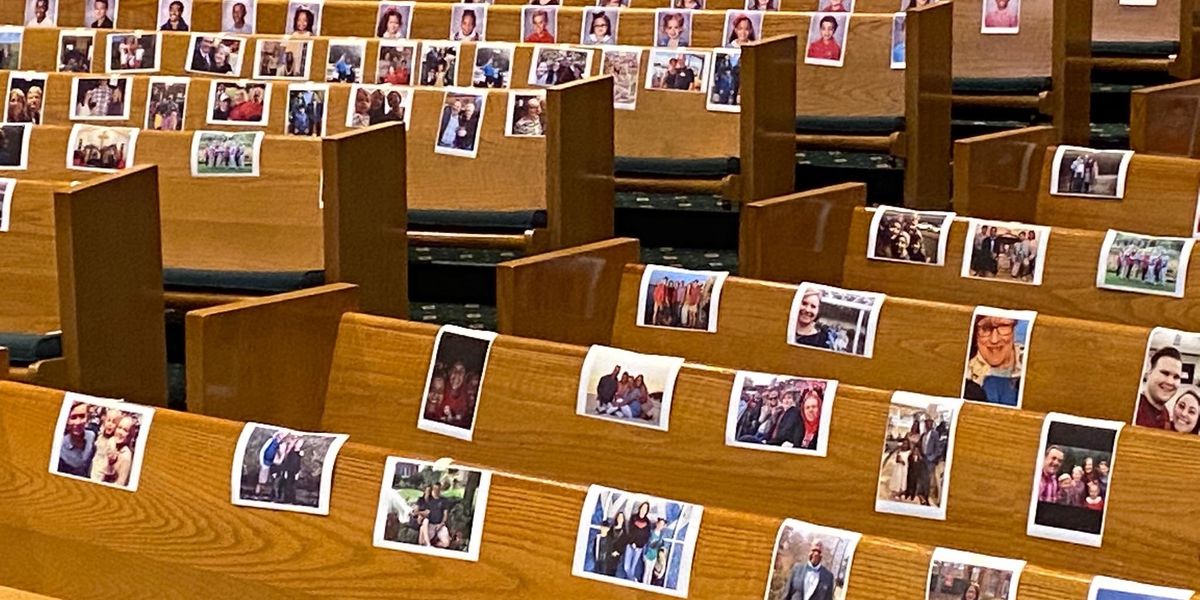 I am doing that with the Church directory—I am going through it and praying for everyone whose names are in it, and their families. It keeps me connected to you all. I hope you will do the same—we can pray for one another this way,
I am hoping that you are using your directories to call folks and check in. It's so good to hear one another's voices, and it reminds us that we are all in this together.
In peace, prayer, and Christ's love,
Lori